All inclusive wedding packages at Rebate – an affordable way to have your wedding
 Weddings in Rebate is intended to provide a complete and an affordable wedding package to make your wedding or renewal of vows on the Costa Blanca in Spain as simple as possible and to save you the time and money involved in running around trying to source all of the relevant services yourself or paying wedding planners to do it for you. We do offer a wedding co-ordinator to make your day go smoothly. All weddings at Rebate are at 5.00 pm
On Wednesdays from 12.00 – 16.00 a member of the wedding team will be at Rebate. For a meeting on Sundays, please email Andrew and he will arrange a meeting. Click here to email
Only those couples that have booked their wedding at Rebate for 2017 can visit Rebate for their foodtasting meal on the following Saturdays in 2017:
11th and 25th March 2017
8th and 22nd April 2017
13th and 27th May 2017
Visit our other venues
In our affordable packages we have the services of the leading providers of:
– Luxury wedding cars
– Delicious wedding cakes
– Original wedding floristry design
– English minister
– Creative wedding photography
– Wedding videography
At weddings in Rebate we do not only organize weddings/blessings but we also organize a romantic renewal of wedding vows. The package comes with flowers, photos, priest, rental of the church, drinks, three course meal, etc.
New to Rebate carer for Elderly, disabled and small children
We are always asked for a carer, for either disabled for elderly guests at weddings for the toilets and feeding. Also we are asked for a child minder who will look after the children of the bride and groom so they can enjoy their wedding day without their children bothering them.
We have a professional carer at Rebate who for additional cost who will look after disabled and elderly or children.
Please ask the Wedding office for the price.
One of our weddings has been featured on a Real brides guide last season:
http://www.arealbridesguide.co.uk/wedding-diary-bride-noemi-attends-friends-spanish-wedding/
Add us as friend or follow us on Facebook!
A 360 degree view of the top terrace, click with your mouse on to the photo and drag left, right, up or down to view the top terrace. On a mobile device, turn it horizontally and use your finger to pan round:
This content requires HTML5/CSS3, WebGL, or Adobe Flash Player Version 9 or higher.
Some top terrace tables setup:
You can only book your Rebate wedding direct with us at the wedding office or online through this website. It is no longer possible for any other wedding planners to book their wedding through Rebate the church or the restaurant. There are no other agents or wedding planner using Rebate for weddings.
Interested in organizing a legal wedding at Rebate? Please have a look in our packages section and read the information available under 'Legal weddings in Rebate'.
 The Costa Blanca is renowned for its excellent beaches, but there is also beautiful countryside not far from the coast.
The Weddings in Rebate packages gives you the best of both: we can book you in at the Lodomar hotel which in San Pedro del Pinatar, an area just outside Orihuela Costa. This four star hotel has first class facilities and you and your guests can enjoy the area as part of a trip to remember.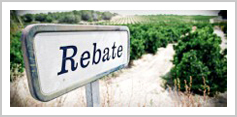 The village of Rebate that is only 15 miles inland from the coast. There is a restaurant and a church side by side that is surrounded by orange groves in a tranquil and romantic setting.
The small church is extremely picturesque and quaint and we know you will instantly adore it. Fully dressed with floral designs it really is a picture.
The restaurant, the church and the thousands of acres of orange groves they sit in is family owned and run.
Great pride is taken in not only the food but the appearance of the grounds which contain peacocks, some other animals and a small play area that will enthrall any children in your party.
You can choose food and wine from extensive menus.
We arrange the florist, photographer and videographer, cakes, entertainment and anything you require to make your day perfect.
Rebate is a beautiful venue providing a picturesque church and restaurant set in acres of orange groves. The location is romantic, the food excellent and the welcome at this family run business is second to none. NEW TO REBATE: Rebate has a new dining room with soft light and beamed ceiling for those intimate celebrations of 25 to 40 people. An authentic, rustic Spanish feel to the new dining room, which is directly adjacent to the church and the canopy of trees, where they serve canapés and cava after the ceremony. Look at various headings for more description and pictures.