The area, the Costa Blanca, is renowned for its excellent beaches, but there is also beautiful countryside not far from the coast.
The Weddings in Rebate packages gives you the best of both!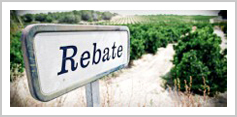 Inland, just 15 miles from the coast, is the village of Rebate where there is a restaurant and church side by side surrounded by orange groves and in a tranquil and romantic setting.
The small church is extremely picturesque and quaint and we know you will instantly adore it. Fully dressed with floral designs it really is a picture.
The restaurant, the church and the thousands of acres of orange groves they sit in is family owned and run.
Great pride is taken in not only the food but the appearance of the grounds which contain peacocks, some other animals and a small play area that will enthrall any children in your party.
The in-house wedding planner of Rebate arranges the florist, photographer and videographer, the cakes are made by the fantastic in- house cakemaker, entertainment and anything you require to make your day perfect.