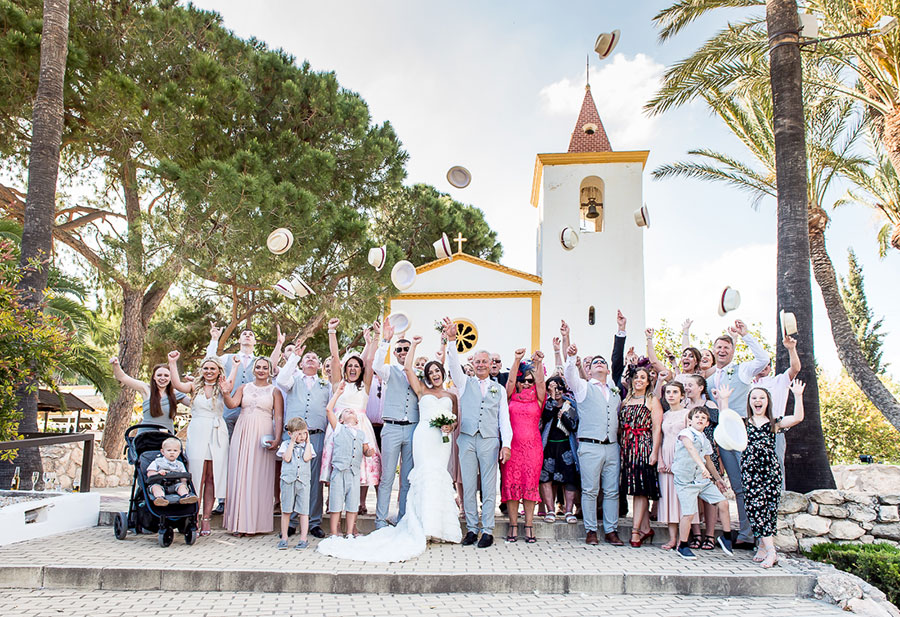 An affordable wedding in Rebate Alicante Spain
Wedding in Spain – all inclusive wedding packages is an affordable way to have your wedding in a venue near Alicante
There are many wedding venues near Alicante and many wedding planners on the Costa Blanca but there are only a handful that can offer you the perfect wedding experience or a wedding day like that of a Rebate wedding. Our destination weddings are organised by the team of Weddings in Rebate against the perfect backdrop of the Spanish countryside. A soon as you set foot in Finca Rebate you feel it is the perfect setting for a wedding in Spain and you just know instantly your wedding guests will be wowed.
How to plan a wedding in Spain
Weddings in Rebate is intended to provide a complete and an affordable wedding package for your unique wedding in Spain. The packages make planning a wedding blessing (non-legal) on the Costa Blanca a stress free experience. An added advantage is that you save time and money involved in running around trying to source all of the relevant wedding vendors yourself. Planning a wedding in Spain could not be more easier.
All ingredients for a perfect wedding venue
We offer a wedding coordinator (the in-house wedding planner of Rebate) to discuss your wedding ideas, walk through the planning process and make your day run smoothly. She liaises with the preferred suppliers that are tried and trusted and have a longstanding relationship with the wedding location: the florist, the photographer and videographer, the wedding cake maker, the entertainment and anything you require to make your wedding celebration perfect.
Due to the temperatures in the afternoon, you don't want to get married at or around noon. For that reason most wedding blessings at Rebate start with walking down the aisle at 5.00 pm and the wedding celebration can continue way past the first dance and until the early hours. There are two Weddings in Rebate packagesavailable which you can add extra's to if wanted.
Why a wedding in Spain?
The Costa Blanca is renowned for its excellent beaches and clearwater, but there is also beautiful countryside not far from the coast, perfect for an elegant wedding. Most of the wedding locations in Spain are suitable for an outdoor wedding. So you and all the people you invite can enjoy drinks and canapes in the open air. The village of Rebate is only 15 miles inland from the coast. Finca Rebate offers an indoor and outdoor event space. The outdoor areas are suitable for a garden wedding, drinks reception and live cooking culinary experience.
Why Rebate?
Rebate is a beautiful wedding venue providing the picturesque white chapel which every bride and groom adore and we know you will instantly fall in love with it too. A restaurant and outdoor dining area set in acres of orange groves. The location is enchanting and romantic, the food is exquisite and the welcome at this family run business is second to none. Outside the church there is a large shaded area and greenery for people to enjoy the cold drinks and canapes. It ticks all the boxes on the wedding checklist.
Engagement
A little heads up for guys looking to pop the question while on holiday in Spain: use the setting of Finca Rebate and pop open a bottle of champagne. Each year many couples get engaged at Finca Rebate.
Great pride is taken in not only the appearance of the grounds which contain peacocks, an emu, a donkey, ducks and turtles. A small play area is also available that will enthral any child at your party. The food is delicious and you can choose food and wine from extensive menus
The wedding banquet takes place on the private top terrace, so you can dine al fresco. The private top terrace also comes with a private bar for when the party starts and a big salon in case the weather would let us down. So there always is a plan B. This plan B Salon can hold up to 200 people.
Small group, then Rebate will also be available for your wedding
Rebate also has a smaller new dining room with soft light and beamed ceiling for those intimate celebrations of 25 to 40 people. An authentic, rustic Spanish feel to the new dining room, which is directly adjacent to the church and the canopy of trees, where they serve canapés and cava after the ceremony. Look at various headings for more description and pictures.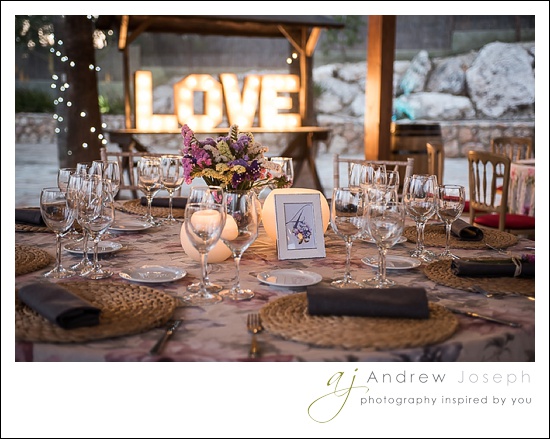 If you are Norwegian and would like information about the Norwegian priest, please read the website of Sjømannskirken Torrevieja here. The priest from the Sjømannskirken can perform a ceremony in Rebate church.
Start planning!
A destination wedding can seem a daunting task for most brides and grooms but rest assured, Rebate is one of the best wedding venues on the Costa Blanca and you are in good hands. See all the real weddings on our blog.
Our team are ready to listen to you. Start a dialog with us now and begin to plan the wedding you have dreamed of – click here